With a few creative design strategies, you can make your first, or any, home feel like your own – without blowing your savings in the process.
Take a look at these six wallet-friendly ideas to get started, including one thing you can't have too many of, and what to do with old hand-me-downs.
Establish a theme 
Choosing a colour palette and overall style for your space can make a big difference in making an apartment look intentional rather than thrown together.
Start with an art print or piece of furniture that you love, and work from there. For example, this sunny entryway anchored around a yellow bench establishes a playful theme with bright colours, graphic pillows and layered prints. Other areas of the home echo the colours and leaf motif in one of the frames to make the home feel cohesive.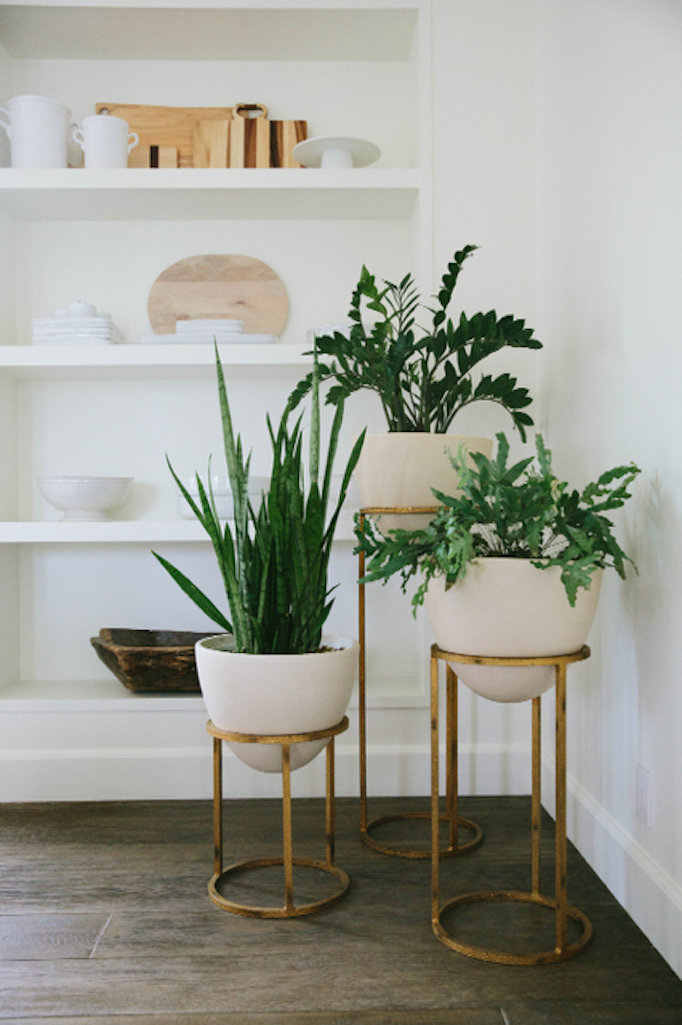 Add plants. Then, add more
You really can't have too many. Houseplants instantly enliven rooms, adding texture, colour and sometimes fragrance, and they fill up bare spots and problem areas. That awkward corner of the living room? How about adding a potted dracaena or fiddle-leaf fig to add height and green to the space. A bookshelf that looks empty and lifeless? Add a philodendron vine to trail down over the shelves.
To keep houseplants inexpensive, choose varieties you likely won't kill, such as nearly bulletproof mother-in-law's tongue and philodendron, and ask for cuttings or pups (succulent starts) from friends. Look for plant pots at garage sales or secondhand stores for the best deals.
Store stuff in crates, baskets, and jars 
Gather up your desk or living room's loose ends – paper, magazines, pens, pencils and electronics cords – and put them in a wooden crate or a couple of baskets. The containers will add texture to the room and minimise clutter. This works just as well in the kitchen with glass jars to hold dry goods and make your space look nice and organised.
Put your own spin on mass-produced furniture 
A fresh coat of paint and new hardware can go a long way in updating IKEA or other inexpensive furniture to fit your style. For example, the owner of this San Francisco apartment transformed an IKEA Rast chest to complement her vintage-inspired bedroom by painting the drawers different shades of rose pink, coral and off-white and swapping the handles for vintage knobs. The result looks more like a great secondhand market find than something off the shelf.
Repurpose hand-me-downs
If you've inherited furniture from family, friends or a previous tenant, you may end up with more of something than you need (say, mismatched chairs) and not enough of another (like side tables). Get creative with reimagining how each piece can be used. Can that extra stool double as a bedside table or a stand for a light in the living room? How about intentionally mixing seating around your dining table or using a bench against a wall as a bookshelf?
Work with what you've got
Chances are your apartment comes with some existing features you love (lucky enough to have exposed brick walls?) and others that you could do without (those 1970s kitchen cupboards). Embrace the elements that you love and do what you can with your budget and rental agreement to change those that you don't.
article from domain.com.au by  Lauren Dunec Hoang
SHARE